FAQ
What materials do you use?
---
All pet portrait paintings are hand-painted by the artist using high-quality Daniel Smith Extra Fine Watercolors on Ampersand aquabord. Museum Series Aquabord is an acid-free textured clay surface that absorbs watercolors like a fine paper. Colors retain their purity and vibrancy in a way that even the finest of watercolor papers can't match. Archival, eco-friendly and made in the USA.
---
Pricing Information
---
Pricing ranges from size to the number of subjects in each painting (an additional 25% will be applied per additonal animal (minimum size for this request is 8x10). Click here to view the price list for standard sizes I offer. I can also provide a quote for any additional sizes or questions you may have regarding price.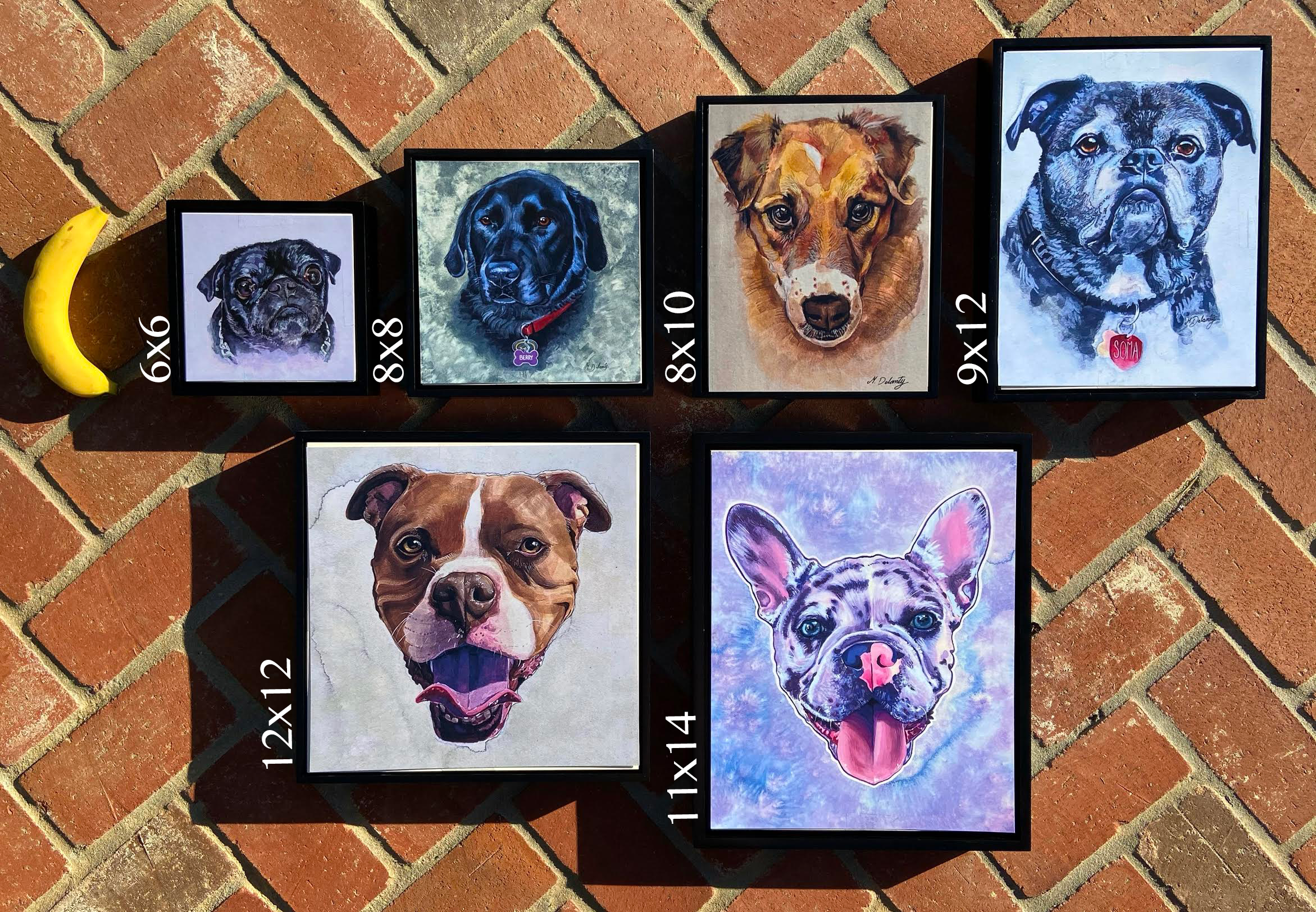 ---
How can I order a custom watercolor pet portrait?
---
I am interested in a custom pet portrait! Fill out the order form describing your request in order to hold your place in line. If you would rather contact the artist personally with any questions, please email mdpetportraits@gmail.com. Once the painting is complete, the artist will contact you to schedule pick-up or shipping!
---
How long does it take ?
---
Usually, a custom pet portrait takes about 3-4 weeks to complete, depending on the workload. All pet portrait paintings are done depending on deadline or in the order received. If there is a special date or deadline, please let me know so I can see if I am able to accommodate.
---
What is the payment process?
---
Once ordered, you may pay in full or pay a deposit worth half the full amount through Venmo, CashApp, PayPal, cash or check. If you chose to pay a deposit, the remaining balance must be paid before receiving or shipping the artwork. ​ To pay via venmo, scan the QR code below or search the username @Meeshka-Dee using www.venmo.com
---
Do you offer framing?
---
Yes! All pet portrait commissions come framed with an Ampersand floater frame. Frames are 1.5" thick in order to accomadate the cradled 1.5" aquabord.
---
How much is shipping?
---
Shipping costs will be determined at the time of completion of your commission.
---
---